SOFA
SOFA was founded in Bristol some 30 years ago by a group of individuals who collected used but good furniture from donors and made it available to those on low incomes.

The name SOFA comes from this – Shifting Old Furniture About – but nowadays they do so much more.
They still collect unwanted furniture and sell it on but they also refurbish electrical appliances – washing machines, fridges, freezers, cookers, microwaves, dishwashers – to a guaranteed standard in their workshops. The workshops provide invaluable experience for people trying to get back into the work stream after a period of illness or family problems, for volunteers who prefer to be doing something useful whilst looking for more career based employment and offenders, mostly from Leyhill Open Prison, as they go through the carefully managed programme that prepares them for returning to society after serving their sentences.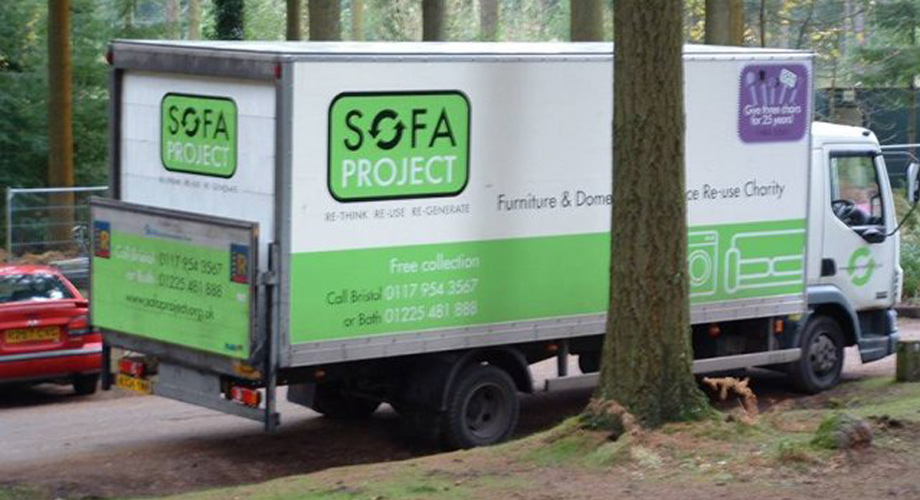 SOFA train them to qualification standards and which greatly increases their chances of getting a job upon release so reducing the risk of re-offending and a return to prison.