PACE - Delivering consistent packaging performance
We've developed a technologically advanced testing tool that delivers exceptional, consistent packaging performance based on your needs. It's called our PACE programme, which stands for Performance, Assurance, Consistency, and Environment.

What does that mean for you?
Clear performance specifications
Clear conformance criteria
Consistently reliable packaging
No unnecessary cost or risk
No more material than absolutely necessary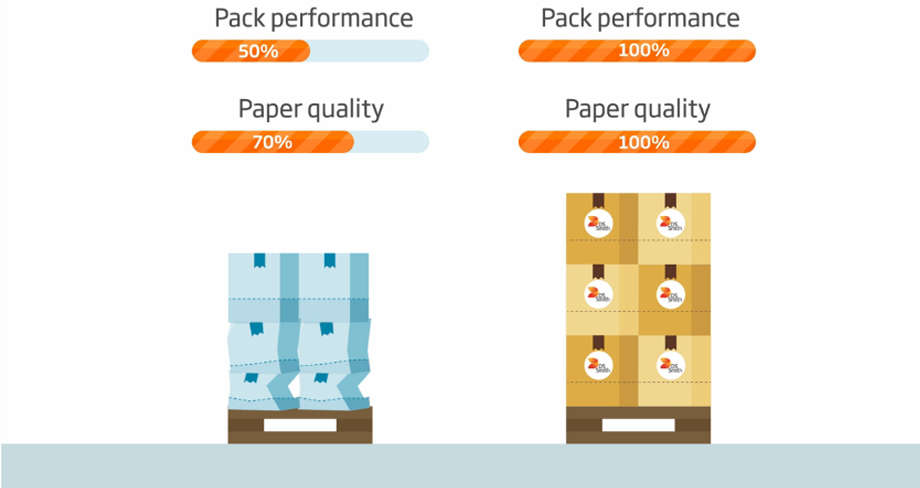 The right materials + the right expertise = excellent packaging
By investing significantly in packaging technology, paper fibre, pack design and manufacturing techniques, we're able to base our packaging on actual performance criteria and not paper weight. This ensures your products always arrive securely and sustainably and reduces your Defective Parts per Million (DPPM).