Charitable Foundation
What we do
The DS Smith Charitable Foundation was established in 2011 and supports charities and causes that algin with our values. These include, but are not limited to:
- The environment: Specifically, biodiversity - enhancing species diversity, improving the environment for plants and animals, and protecting natural habitats
- Education: Specifically, sustainability-related education and skills training - inspiring and educating our communities and future generations on the circular economy
How we're governed
Our eight trustees set the direction of the Foundation and ensure its charitable purposes are met. Our secretary manages the day to day running of the Foundation.
Our Small Donations Committee is attended by our Trustees and meets on a quarterly basis (every three months) to review applications up to £10,000.
Our Large Donations Committee meets on a biannual basis (every 6 months), is attended by our Trustees and a representative of the DS Smith PLC Group Operating Committee, and reviews applications over £10,000.
| | |
| --- | --- |
| Small Donations Committee Meetings | Large Donations Committee Meetings |
| July 2023 | May 2023 |
| October 2023 | November 2023 |
| January 2024 | May 2024 |
| April 2024 | November 2024 |

How we are funded
The DS Smith Charitable Foundation receives its income from DS Smith PLC.


Trustees of the Foundation
The DS Smith Charitable Foundation is government by eight Trustees. All members of the DS Smith Charitable Foundation are employees of DS Smith that requested to be a part of the Foundation and have been appointed due to their charitable experience, geographic representation and valuable skills & knowledge which they to help the Foundation fulfil its aims.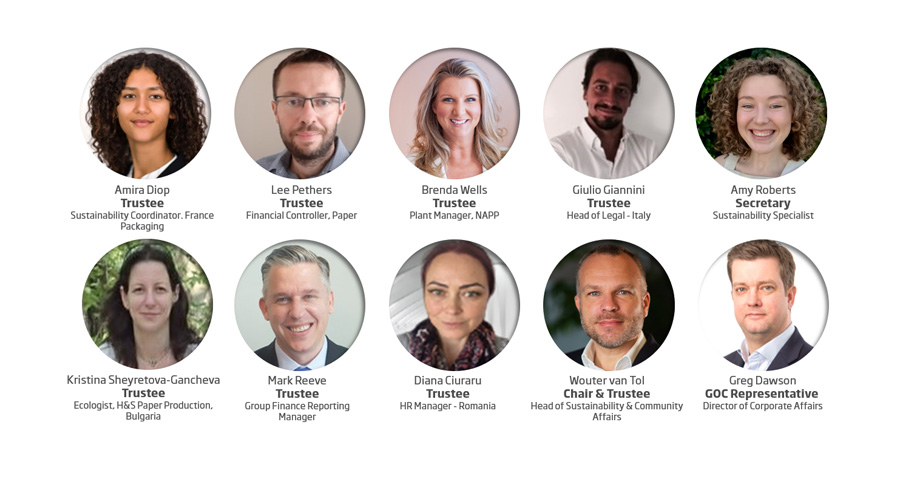 Charitable Foundation - FAQs
You will be notified by email regarding the outcome of your application, following our schedule of Small/Large Donations Committee meetings.
Please proceed with carrying out the project once the funding has been received. Once the project has successfully been carried out, please fill in the feedback form and return this to the Foundation through email: charitablefoundation@dssmith.com