Dedicated packaging solutions for industrial electronics
We understand the challenges in the electronics industry and the pressure on you to reduce your impact on the environment. We offer a wide range of innovative packaging solutions that protect your products, cut costs and reduce your CO2e throughout the supply chain.

Dedicated experts to meet every challenge
By partnering with a wide range of manufacturers, we've developed wide-ranging, specialist knowledge of the needs and challenges in the electronics industry. We've brought our experts together in our dedicated Global Electronics Centre, which is focused on offering you optimised packaging solutions that minimise materials, lower total ownership costs and reduce your environmental impact.

We deliver packaging solutions that help you improve your efficiency, boost your performance and ensure consistency across your whole supply chain; enhancing customer experience and supporting your sustainability ambitions at the same time.
We're your sustainable packaging partner
From large-scale packaging to technical grade wedging, our 100% cardboard and composite solutions ensure optimal protection of your products. Whether your shipping heavy-duty speaker packs or fragile technical instruments, our packaging solutions can give you a competitive advantage.
Business case
How our packaging for 34Kg radio tuned into our customer needs
Our customer needed a packaging solution for their 34kg radio. The requirements were complex:
Make the radio easy to access
Comply with both ASTM and NEBS testing requirements
Be customisable at the customer's logistics centres before shipping
Optimise according to EUR pallet size.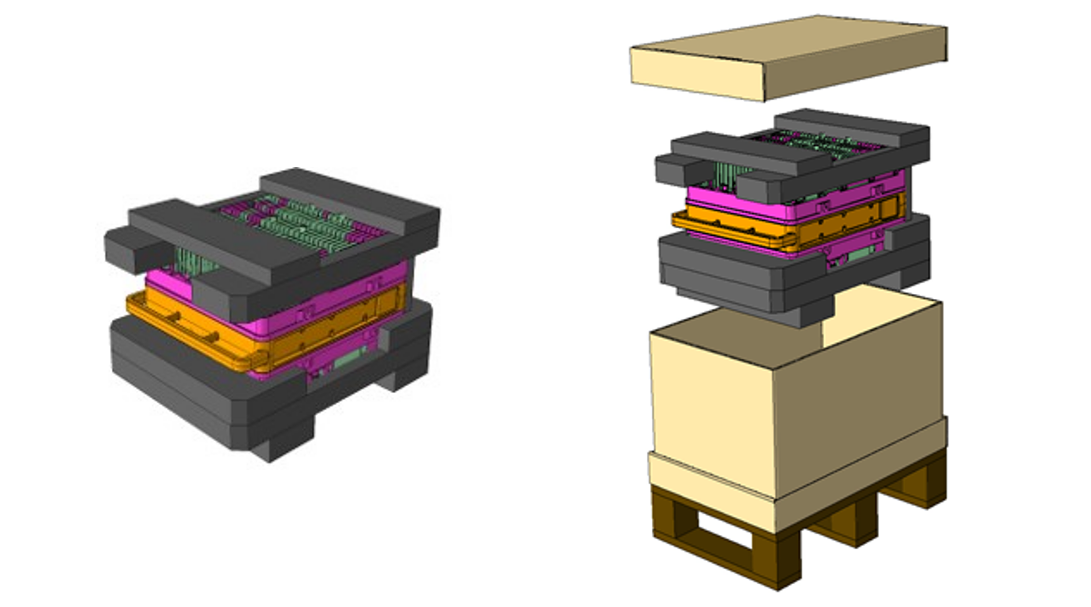 Solution and benefits
Our solution comprised a top and bottom EPE fitment design, surrounded by a corrugated sleeve, bottom tray and top lid. The design made it easy for the customer to remove the sleeve and the top fitment to get access to the product for customisation. It's also completely compliant and optimised for warehousing and sea container shipment.