Reducing waste and pollution
Reducing waste and pollution through circular solutions.

We use our design principles and innovation teams to create packaging solutions that shorten and simplify supply chains. We want to ensure that packaging is not just a good example, but is leading the way to making the circular economy possible at scale.
NOW...
By 2025 we will take 1 billion pieces of problem plastics off supermarket shelves.
How?
Continue to advance our plastic replacement strategy, targeting key categories and customers
Identify Top 10 hard to recycle items and find solutions
Optimise transport by developing solutions to remove wasted air in transit
NEXT...
By 2030 we will use packaging and recycling to replace problem plastics, reduce customer carbon and eliminate consumer packaging waste
How?
We will create new business models for the rise in e-commerce waste
We will explore new materials
We will offer carbon-neutral packaging
CASE STUDY - Working together with Aquapak to solve the world's plastic pollution crisis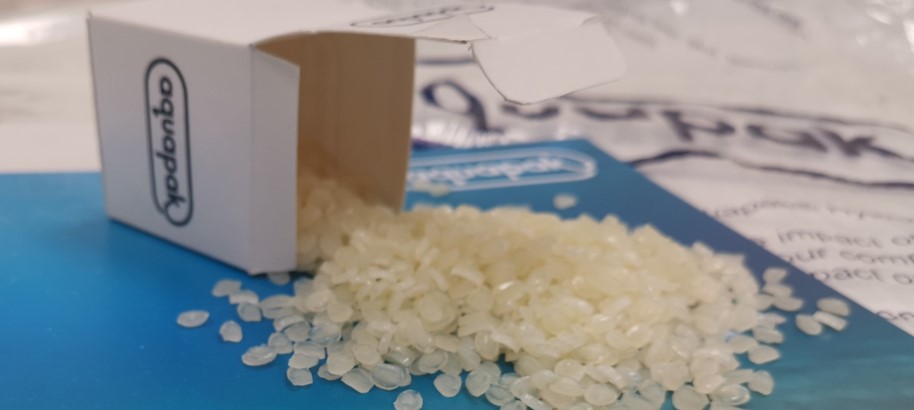 At least 8 million tonnes of plastic enters the world's oceans each year. Our Research & Development Team are working with Aquapak, a manufacturer of non-toxic, marine-safe, soluble polymers to produce a new, sustainable polymer – HydropolTM . An innovative solution to the problem of combined materials in supermarket, FMCG and ecommerce packaging. Papers coated with Hydropol™ exhibit high tensile strength, tear and puncture resistance and good barrier properties to grease and gases. It can be used for:
Plastic laminate film
Window patching
Paper plate coating
Hydropol™ is 100% biodegradable, warm/hot water soluble, forms no harmful microplastics and is marine-safe. It can be repulped together with the paper recycling stream without negative impact to reduce plastic waste, landfill or other disposal costs.
HOW WE APPLY OUR PURPOSE
Putting sustainability at the heart
We can make, use, collect and recycle cardboard packaging within 14 days. We are ambitious in using innovation to tackle some of the world's most complex sustainability challenges.
Innovating together
We tackle big challenges in the whole and not just one part to find answers that would otherwise be out of reach. From design to production and supply to recycling we offer our customers a joined-up solution that is sustainable for all.
Explore our other targets
Now & Next Sustainability Strategy