Packaging Graduate Programme
We are looking for outstanding and dynamic Supply Chain/Logistics, Engineering or Business/Marketing graduates to join our Packaging programme starting in September 2021.

We aim to recruit & develop talent with the potential to become our future leaders. We are a forward-looking company with a desire to remain both innovative and sustainable in an increasingly global market. We are looking for highly motivated, emotionally intelligent, hardworking, articulate communicators like you to help us achieve our big growth aspirations.
To help us continue to expand the successful business DS Smith is today, we invest a significant amount of time, effort and attention in our graduates. During the programme you will be involved in a dynamic working environment, with plenty of opportunities to apply your knowledge and experience to make a real and valued contribution to the organisation as you grow and develop. Over the programme you will be based in a specific European country and complete three 12-month placements around various locations within it. These are often set in more rural locations, therefore local language skills are essential.
Countries we're hiring into include Austria, Belgium, Denmark, France, Italy, Germany, Portugal, Sweden and The Netherlands.
Do you have a passion for pursuing a career in our sustainability run, industry defining, packaging company? Do you want to make an impact from the start of your career? Do you have leadership potential? Then DS Smith is the place for you!
We offer:
Formal induction. Meet our senior leaders and truly understand our business and where you can make a difference.
Training Development. Comprehensive training programme tailored to the programme and you.
Variety. From no two days being alike to different work-based assignments at various Packaging office and plant locations.
Support. From a buddy before you join, to a mentor and exposure to senior leaders, plus regular performance reviews & feedback to ensure you are exceeding your potential
Reward. A comprehensive package, including generous benefits from the outset.
Above all, a chance to redefine packaging for a changing world.
Key Requirements
To be eligible for the programme you will need:
A 2.1 Degree or equivalent in a relevant subject, e.g. Supply Chain/Logistics, Engineering or Business/Marketing.
Fluent in English and the language of your base location.
Unrestricted rights to work in the UK and EU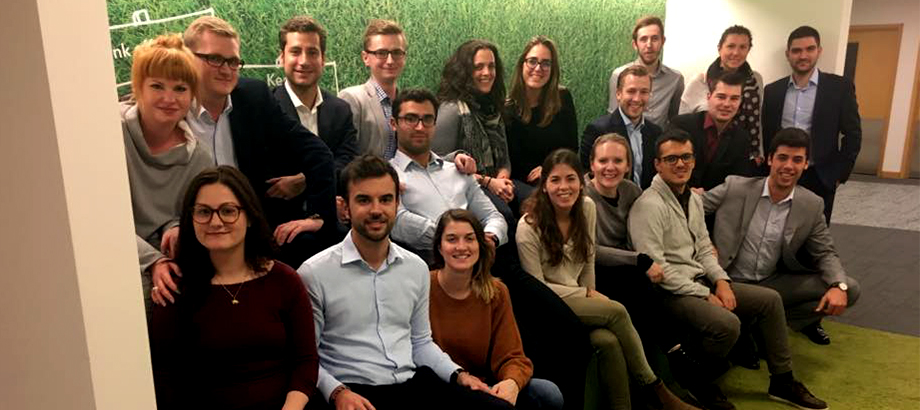 Key attributes
We are looking for recent graduates who are:
Collaborative: You can connect with and value the differences of a diverse range of colleagues to achieve and recognise shared successes.
Innovative: You will have real responsibility within existing opportunities for improvement, contributing positively to new ways for our business to be increasingly successful.
Trustworthy: You quickly gain the confidence of your colleagues through consistent delivery on your commitments.
Willing to learn: You enthusiastically pursue new opportunities to learn and try new, creative solutions to current and future problems or issues.
Adaptable: You are calm and constructive when dealing with change. You are solutions oriented in times of uncertainty, staying positive and outcome focussed.
Resilience: You can recover from setbacks when facing challenging situations. You remain positive when facing difficulty.
Strategic: You are forward looking, purposeful while balancing a curiosity for the smaller details alongside an awareness of the big picture.
To us a steep learning curve is a good thing; you learn a lot in a short period of time. (As opposed to a shallow learning curve, where you learn very little over a long period of time!)
Find out more about our graduate application process.
Find out more