We're making a positive impact on people and the planet
From Poland to Portugal, our boardroom to our loading bays, our culture and values flow seamlessly throughout our business and play a big part in everything we do.

Our purpose is Redefining Packaging for a Changing World. We are leaders within our industry and setting the pace in the transition to the circular economy. But despite our size, ambition and global reach, our success is down to everyone on our team. That's why we build and nurture a collaborative and innovative culture throughout our organisation that ensures our people feel part of something special. And helps everyone understand they have the power to make a difference to our planet's future.
Our values set us apart
We have a clear set of values that are owned and lived by all our employees. These values guide how we make decisions and shape company policies and practices. They influence our behaviour, our organisational culture and our relationships with customers, suppliers and each other.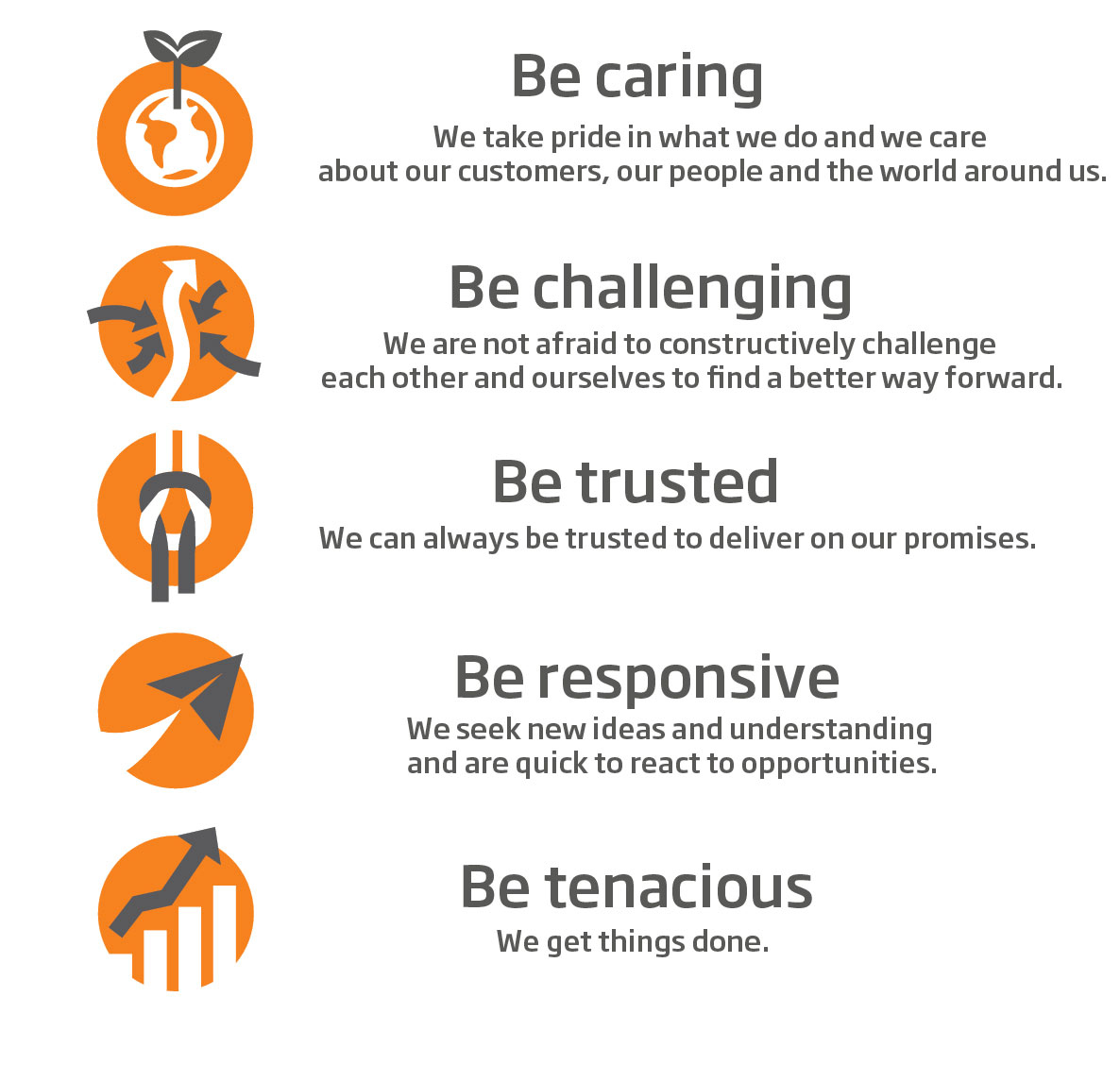 We give everyone a voice
At DS Smith we have around 30,000 talented people working across three Continents and we're growing every day. We're proud of our inclusive culture and we make sure everyone is respected, valued, has the chance to thrive and their voice is heard. We have firm policies on equal opportunities and we have a zero tolerance policy on discrimination of any kind. Our Equal Opportunities and Anti-Discrimination policy and training are available in multiple languages to ensure all job applicants, employees and contingent workers receive equal treatment.
Our aim is simple: to make all our people the very best at what they do, regardless of race, ethnicity, gender, gender identity, sexual orientation, age, social class, physical or mental ability, religious or ethical values system, national origin or political beliefs.
Thanks to our open-minded approach, we've created a number of working groups that represent different minorities in our workforce so we can be held accountable and keep doing better.
The health and wellbeing of our people is a priority
We want our colleagues to always feel and perform at their best. So we're proud to support the physical and mental wellbeing of all employees through our commitment to Health & Safety as well as providing nutritional advice, healthy food options in canteens, opportunities for health checks and exercise groups.
We've also introduced Mental Health First Aid training for all our employees, so everyone knows how to look out for colleagues who may be struggling (and feel confident enough to guide them towards appropriate support).
We're constantly striving to make DS Smith a place where everyone feels they have the backing to do their best work, leaving everyone to enjoy their time away from work too. Since the Covid-19 pandemic, that's something we can all relate to which is why we're exploring more areas of our business that could offer job sharing and hybrid working.
And the winner is…
At DS Smith we employ the best people and we look after them well, with competitive remuneration packages and training to support their careers.
At a local level, we recognise the achievements of individuals with monthly awards and every year we celebrate the very best of DS Smith people in 'The Smithies'; our group-wide recognition programme that uncovers the 'hidden gems' in our business and celebrates everyone who excels at what they do.