Quality will always find a market
Herman van der Meij, Managing Director Global Export, Recycling Division, discusses the continuing challenges facing exports of recovered paper and the questions raised at his recent presentation to the Confederation of European Paper Industries (CEPI).


The global export market is currently facing a 'perfect storm' of changes and challenges like I've never seen before in my 25-year career. High on the list of these challenges is the squeeze on export markets for PfR – Paper for Recycling.
From the early 1990s to 2016, my career in the European waste and recycling sector had largely coincided with the uninterrupted rise of China as the world's 'recycling king'. Year on year, increasing volumes of paper and plastic were bailed and shipped to Chinese ports from Europe and the US. As market demand continued to grow, it's easy to see how a 28 million tonne/£150 billion annual global recycling economy was built.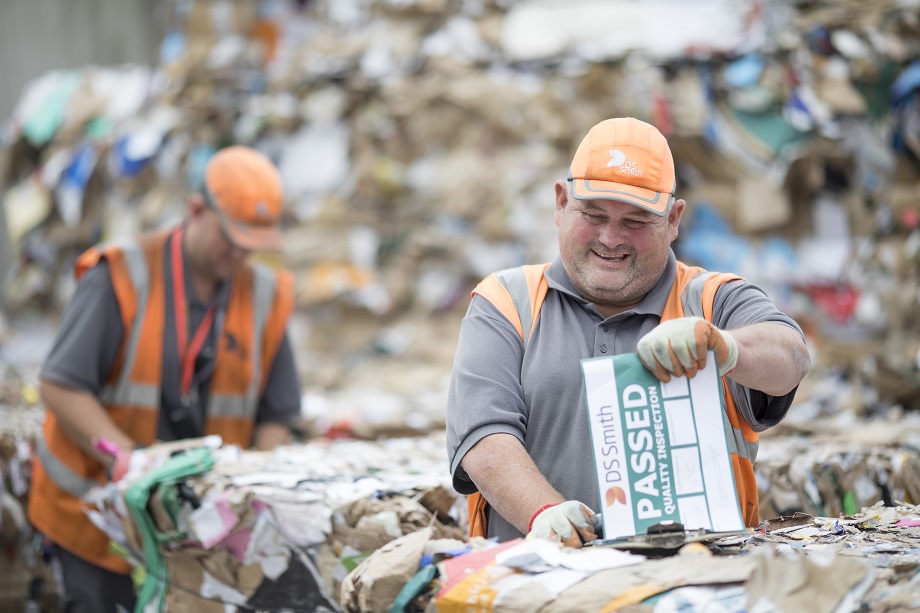 So, China's decision in late 2015 to introduce strict new contamination standards and inspection rules, changed everything. The virtually immediate 34% crash* in imports of PfR to China left an export gap that had major consequences on both sides of the world.
As exporters frantically searched the world for new buyers, recyclers across southeast Asia bought, and were quickly overwhelmed by, the sheer volume of recycling they had agreed to accept. At the same time, declining imports of PfR were crippling China's own paper and packaging industry as it was so heavily dependent on imports of paper for recycling. To put the problem into context, in 2016 China accounted for around 50% of the EU's total PfR exports and almost 70% of US exports – by 2018 these figures had declined to 26% and 40% respectively. Now, the next batch of licenses are widely predicted to show a further 2.5 million tonne decline for 2020.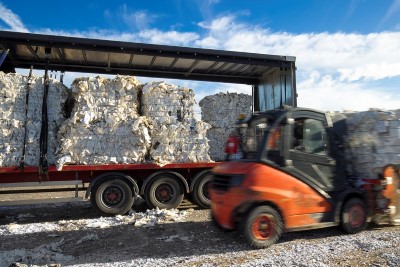 A global recycling market
Three years on from China's recycling U-turn, PfR prices have understandably experienced a tough ride. According to the latest CEPI Monthly Report for September 19, China's share of the global PfR export market is predicted to decrease to around 28% this year from around 35% in 2018 with an identical percentage fall in the unit price index. On top of that, strong economic headwinds including Brexit and the US/China trade wars, continue to place stresses on the market.
Despite decreases in the volumes of PfR to China, DS Smith's global exports have remained largely stable. We manage over 5.5 million tonnes of material every year across Europe, with around 2 million tonnes coming from the UK alone. That includes everything from cardboard and newsprint through to mixed grades from kerbside collections. Of that 5.5 million tonnes, a third is still sold outside the DS Smith network. As well as exporting materials to India, Indonesia, Thailand - and still meeting China's stringent 99.5% purity criteria - we are expanding strongly, supplying increasing quantities of high-quality feedstock into new markets.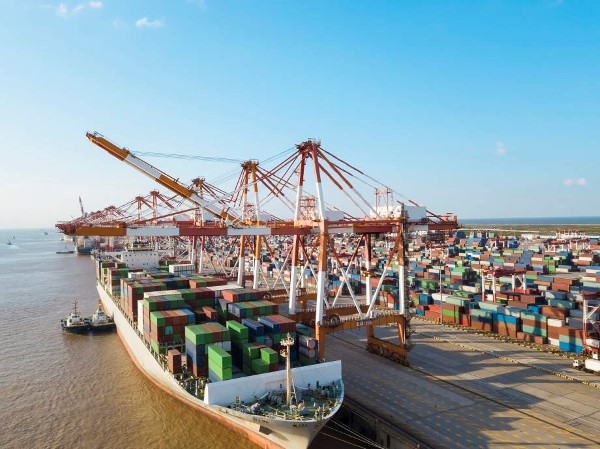 Quality is king
Fortunately, at DS Smith we have never been reliant on any single market. Instead we're continuing to work with customers and partners all around the world, providing fully auditable recycling and recovery routes that meet the sustainability challenges that society and the environment demand.
What's more our focus has always been on the quality of material. And in tough market conditions, we are really seeing the long-term benefit of this commitment to quality for our customers and recycling partners worldwide.
Most of the paper we collect ends up at our 14 paper mills across Europe, which provide the finished paper products for our packaging production operations. This way we are continuing to provide Closed Loop Recycling solutions that keep quality recycling in the supply cycle for as long as possible.
Like any other raw material, the quality of recyclables arriving at our mills is vital, and with the e-commerce boom increasing the amounts of packaging material ending up in our domestic waste streams, segregation has become even more critical.
Currently, in the UK and France, mixed paper typically comes from dry recycling collections where they are collected with plastics and other materials before being sorted at a recycling facility. Generally, this results in poor quality PfR yield, which is why we're actively campaigning for a recycling infrastructure that's fit for the future. In the meantime, we're working with our customers to design collection processes that focus on avoiding contamination, ensuring that paper and card are kept separate from other materials to meet strict EN643 standards.
Another way we are tackling contamination and committing to quality is by improving and expanding our recycling infrastructure to include our eight-step inspection process at our UK depots. Not only that, we've made investments in both near infra-red (NIR) and microwave technology that assess moisture, ash, plastics, and composition of the material we receive.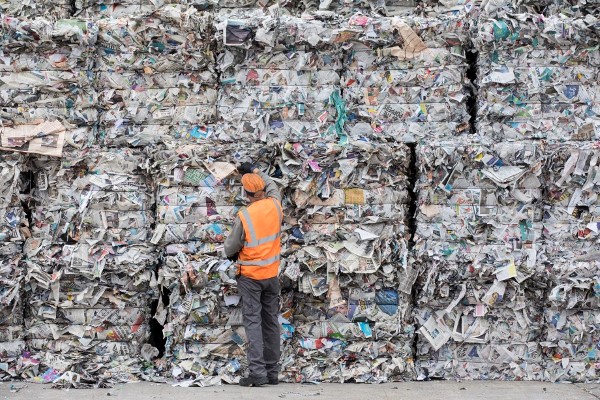 A commitment we can't afford not to make
I was recently invited to speak at the CEPI Containerboard Conference in Rotterdam. Like this article, the focus of my presentation was on the status of the PfR global export market and DS Smith's commitment to quality. There was already a strong sense amongst the 100 or so delegates that India and Indonesia will soon be following China and introducing stricter new guidelines on the import of PfR, so the topic of quality took on more significance.
One of the key questions raised was how can our industry afford to make the investment required to drive up the quality of recyclables and meet contamination standards as low as 0.5%? My response, as always, is how can we afford not to make it?
Not only is the value of substandard PfR crashing, there is a high price to pay for containers rejected for export/import and left on the docks. At my last estimate, a full container of PfR would cost up to 12 times its value in fines and delays if it was found to be contaminated.
On top of that there is the environmental cost of not recycling the waste we collect. We cannot go back to a time when we consider burning or burying recovered paper to be a solution - we need a strategy for the future that focuses on quality.
As part of the EU Circular Economy Package, there is growing pressure to increase recycling rates. This is both positive and achievable if managed correctly. For example, DS Smith conceives and designs its packaging based on eco-design principles as standard procedure, so we are already thinking about the end-life of our products even as we manufacture them - that's why we're targeting to manufacture 100% reusable or recyclable packaging by 2025.
Every aspect of the modern world is being challenged to operate in a more transparent fashion. Burgeoning technologies such as blockchain and the rapid rise of big data could benefit our industry by bringing about a new era of openness that could ultimately increase the quality of recycling.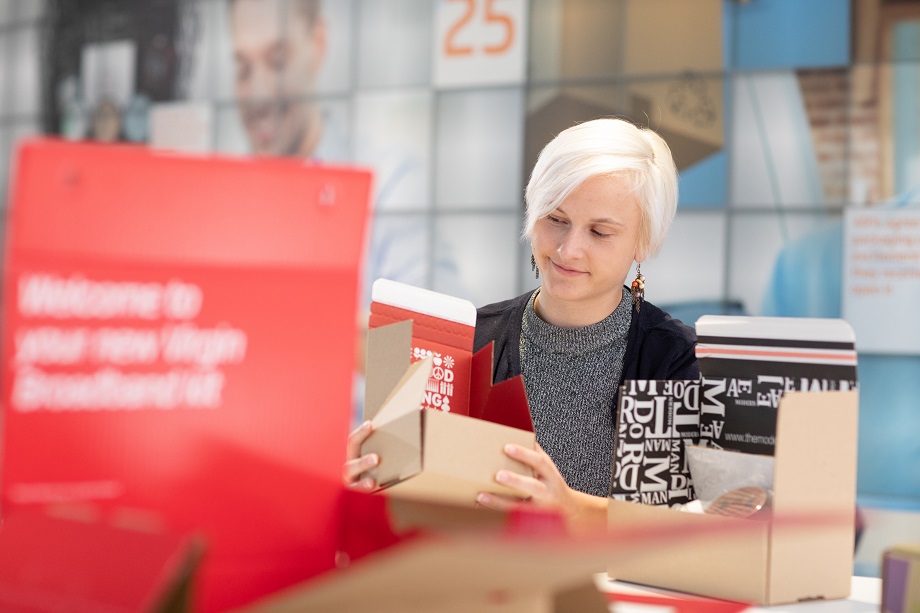 So the market is turbulent and is likely to continue to be. But regardless of pricing, stock levels, or any other impacts on a macro level, quality finished papers can only be made from high quality PfR.
There is both an environmental appetite and sound commercial logic to improve our recycling systems with a focus on quality.
Just as water always finds a way, quality will also find a way.