Dueñas Paper Mill donates to local annual festival
The annual event, which took place on the 16th to 19th of August, is a tribute to the elderly people of the village, where a lot of our retired mill workers live.

Dueñas Paper Mill is located in the heart of the village of Dueñas. Many of the workers of the mill come from Duenas and a number of elderly people that participate in the festival are retired mill workers.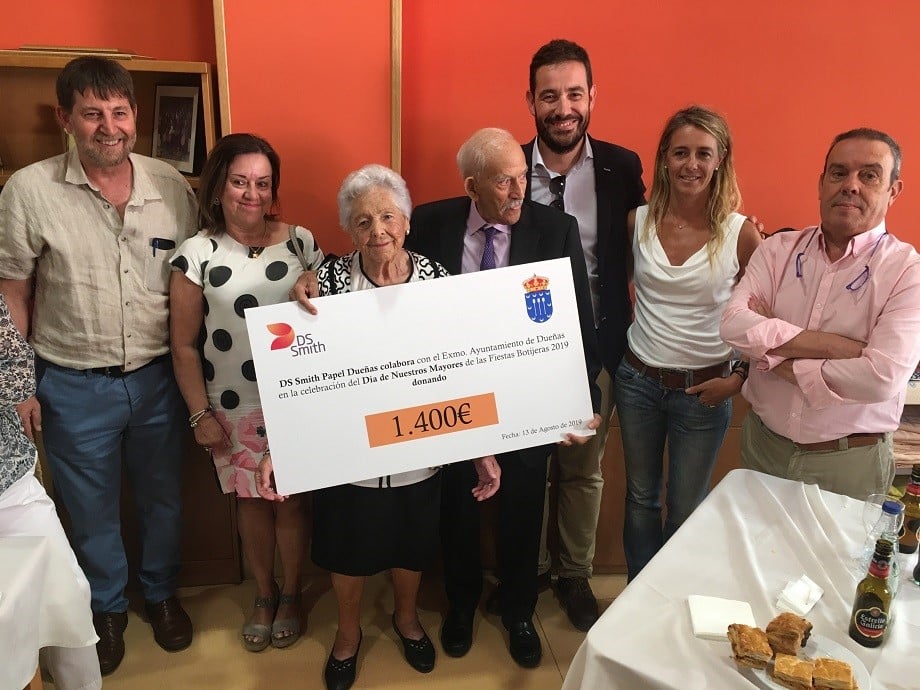 This year, DS Smith donated 1,400 euros to the festival which helped to pay for a lunch for the elderly people and their families, as well as bouquets of flowers which were given to some of the eldest people.
Supporting the festival highlights the importance of maintaining a good relationship with the town council and the community.