DS Smith listens to its customers, launches DS Smith China
DS Smith has announced that it will open a new legal entity and office in Shanghai during the summer of 2016. The new entity, operating under the name DS Smith Shanghai Trading Limited, will bring DS Smith's packaging expertise to one of the world's most important industrial regions.

"The time is right for DS Smith China for three reasons," said Olivier Cottard, DS Smith's Head of Industries. "Manufacturing in China has been moving up the value chain for years and high-value, sophisticated products need packaging that operates to the same high standards as automotive parts, electronics and other goods being produced there. Also our global customers who rely on our capabilities to lower costs, increase sales and manage risks in Europe want us on the ground in China providing the expertise and service they have come to expect. Finally, for DS Smith this is an opportunity to enter a market where we believe we can clearly differentiate ourselves from the competition and offer our customers the support they need for global projects."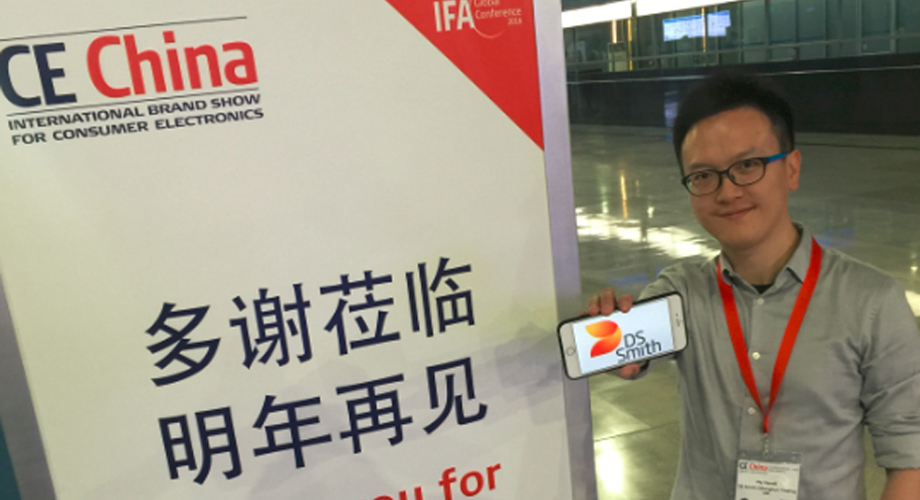 DS Smith China will be a full-service office offering customers innovative DS Smith packaging designs ensuring effective protection using no more material than necessary. It will also combine global regulatory compliance with on the ground expertise to ensure competitive and customer-focused service.
"It's not unusual to see design in the EU, procurement in China and production spread between in Mexico, China and Europe," said DS Smith China Managing Director Andreas Guip. "DS Smith's packaging strategists design world-class multi-material packaging that performs at every stage of the global supply cycle and now we will be able to provide not just the design but the procurement and supply here in China too."
"We listened to our customers who want us to accompany them in China, but ultimately this new legal entity is also about meeting the needs of the Chinese market, where an increasing number of key stakeholders are based" continued Cottard. "China is on course to meet its goal of doubling GDP per person between 2010 and 2020 all while drastically improving its environmental performance. Smart, sustainable packaging has a major role to play in achieving those goals and no one can help accomplish them better than DS Smith."