DISCS™
An industry-leading testing process for packaging that creates high-performing e-commerce packaging solutions

An industry first, DISCS ™ tests whether packages can survive the bumps and scrapes of the average e-commerce supply chain. Online orders sometimes need to survive up to 50 touchpoints, so packaging must be durable and also sustainable.
Named after the different types of testing (Drop, Impact, Shock, Crush, Shake), the patented system consists of five pieces of equipment, each replicating a part of the product journey and therefore providing real-world testing.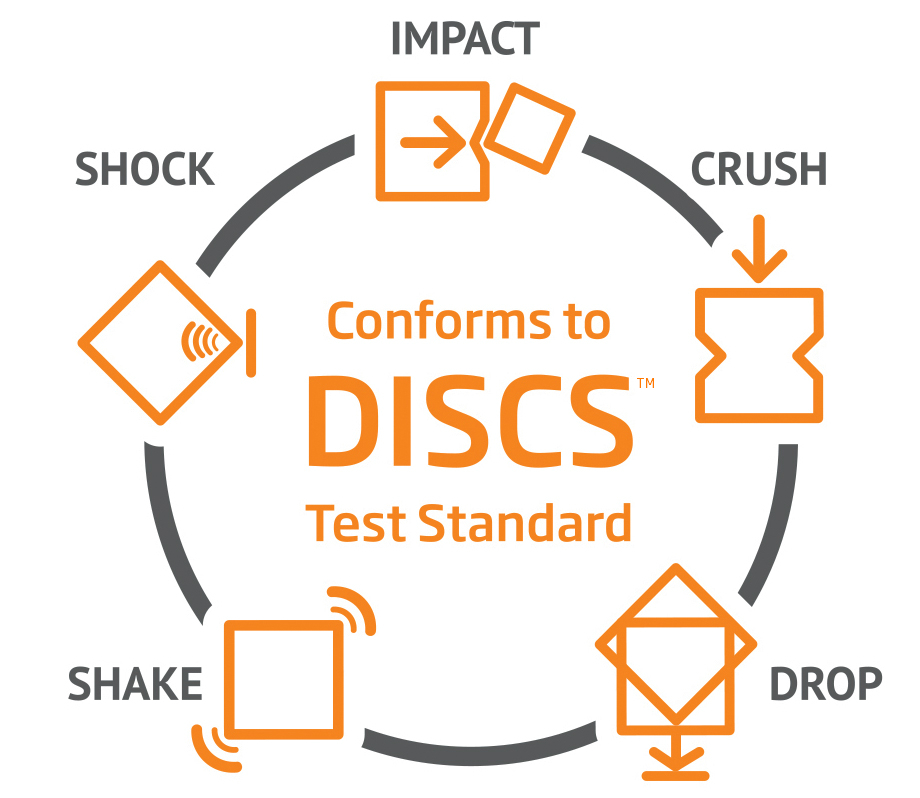 DS Smith has been pioneering and refining DISCS™ confidentially over the last year in the UK. The engineers used insight from customers and the logistics industry to design tests which accurately replicate the stresses and strains of the e-commerce supply chain.
Finding the balance between protecting packaging and limiting the amount of materials used is a constant source of concern for retailers. Likewise, shoppers do not want to receive broken goods or have to deal with excess packaging. Our new DISCS™ technology enables us to scientifically assess our customers' requirements and get this balance right.


— Isabel Rocher, Head of e-commerce solutions
There are three test levels for customers to choose from, depending on whether a package is delivered straight to the customer the first time, delivered and returned, or delivered with three failed attempts and then returned. This final option can include up to 50 touchpoints, and replicates the most severe damage a package can receive.
Initially three testing suites are planned, based in the UK, France and Germany.
Transforming e-commerce
Why poor packaging is bad for business and how to avoid it.
Fill in the details and download the white paper