Zărnești Mill saves CO2e with deliveries by train
DS Smith's Zărnești paper mill in Romania has commissioned deliveries of paper for recycling via train, diversifying its transport links to reduce reliance on deliveries by road, and reducing CO2e in the process.

Following the acquisition of Zărnești Mill by DS Smith, the Recycling and Paper Divisions, as well as our Logistics teams, collaborated to transport paper bales across Europe by train. The initial trial transported the equivalent of 40 truckloads to the mill, and the ongoing project delivers around 4,800 tonnes of paper to Zărnești every month.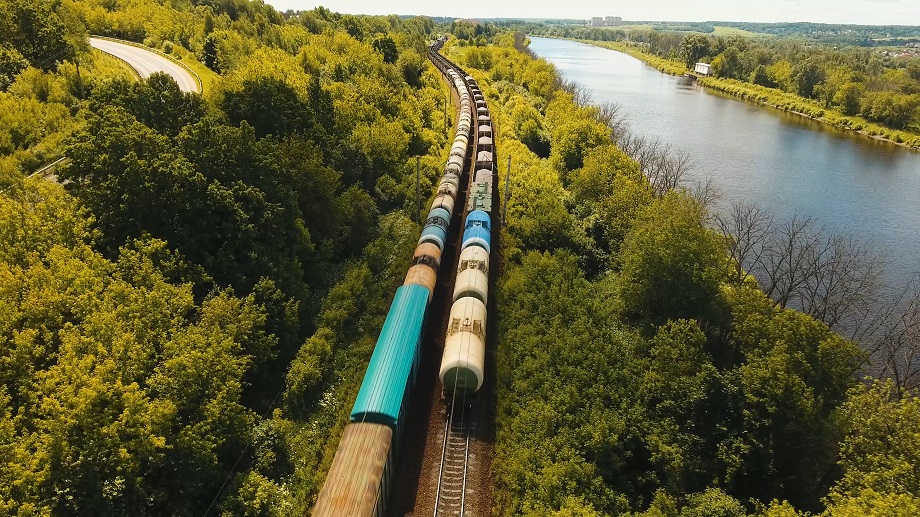 By expanding our transport to include railway deliveries, DS Smith's teams in Romania have reduced carbon dioxide equivalent (CO2e) of our transport process by approximately 57%.
The project was pioneered by Jacek Foremny, Commercial Manager for Eastern Europe. He said:
Our Sustainability strategy, launched last year, sets rigorous targets for the reduction of carbon. We've aimed to reduce our CO2e per tonne of production by 30% by 2030, and projects like these, which focus on making our operations as efficient as possible, are a key part of how we will realise that strategy.