Inserts & cushioning
Protection of electronic goods is just as important from the inside as from the outside. That is why we have a range of materials, with different attributes, from which we select to come up with the best inserts and dividers.

One particularly flexible material is foam; the generic name used to refer to raw materials such as expanded polystyrene (EPS), expanded polyethylene (EPE) and expanded polypropylene (EPP). They are injected as beads into moulds, and then heated with steam, which causes them to expand and solidify into the finished shape.
The resulting moulded foam shapes protect and cushion fragile products better than virtually any other interior packaging or material handling product available today.
By combining the different materials EPS, EPE and EPP, we can also obtain new materials that have even more specific functionalities.
A more environmentally friendly option might be Moulded pulp; which is made of 100% recycled newspaper and corrugated board, moulded into packaging that can protect the product inside the package.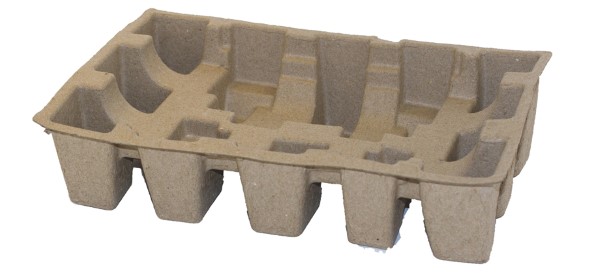 Paperfoam is made from potato starch with a cellulose fibre additive. It is manufactured in a one-step injection moulding process. It can be used in a variety of colours and designs, and can also be embossed.